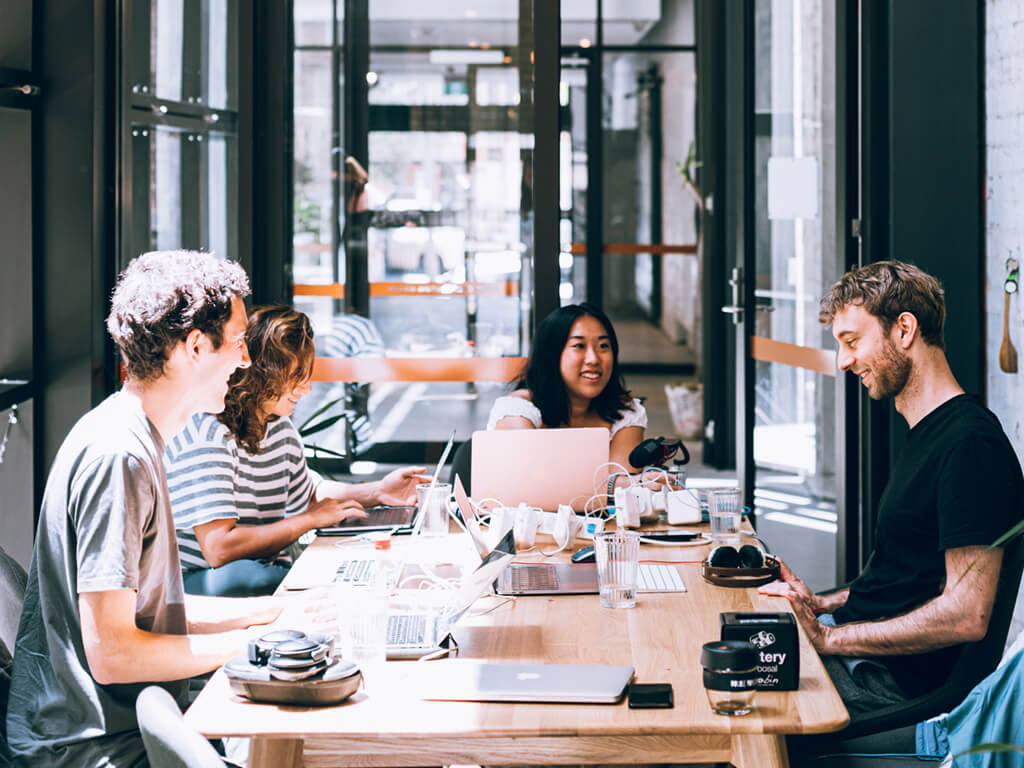 We have been funded by a broad range of agencies/grants including:
For the development of Web and App Experiences and R&ampD
Nevada Department of Transportation (NDOT)
UNLV Office of Economic Development
National Institutes of Health (NIH) Project No. 1R35AG071476-01
CRRSAA: Higher Education Emergency Relief Fund (HEERF II)
National Science Foundation (NSF) Grant No. 1625677
UNLV Office of Undergraduate Research
U.S. Department of Education: Asian American and Native American Pacific Islander-Serving Institutions (AANAPISI) program, Grant No. P031150019 through the UNLV Office of Undergraduate Research
UNLV Department of Computer Science
01
Diverse Funding for a Diverse Team
"As a minority myself, I strive to empower my students and peers to succeed in STEM through experience in App Development" -Doc
02
Always passing the torch
From PhD candidates to Bachelor's students. We strive to have all levels of skill in the team so that we can all learn from each other and grow.
03
Startup company mindset, University backing
We work like a startup company, but always have the safety environment of the university to help everyone succeed.
Services
Services
This is what we bring to the table
Do you have a project?
If you have an idea for a web or app please do not hesitate to contact us. We can discuss development costs and timelines catered to your project needs.
Contact Us
Portfolio
A taste of our past and ongoing projects.
ULABS App
University Lab And Broad Scheduler
In a world that has been permanently changed by a global pandemic, the only way forward is to adapt. ULABS is an app focused at promoting social distancing and reducing unecesary contact with others and therefore reducing risk of infection. The app came out of necessity and was originally aimed at allowing students to schedule lab time in computer labs while limiting computer usage by leaving an empty space between users in the lab. In addition to that it has a newsfeed feature for important announcements and the ability to schedule meeting times with administrative staff and academic faculty for office hours. Virtual Queues are the way of the future for both convenience and safety. ULABS brings the future to today.
Alzheimer's Disease Webapp
Alzheimer's Clinical Trial InnOvatioN (ACTION) Initiative
The ACTION Initiative will include development of a Clinical Trials Observatory that builds on prior analyses of clinicaltrials.gov. This federal registry contains all trials conducted in the US and many trials conducted ex-US. It includes Phase 1, 2 and 3 clinical trials of preclinical, prodromal, and AD dementia trials. The main purpose of this initiative is to interrogate the range of data now available using artificial intelligence techniques including machine learning and deep learning. An accessible web portal for the database will make reviewed data readily available for analyses and prediction/modeling of planned clinical trials. The growing database of real-world AD trial data will allow increasingly precise prediction of trial outcomes based on complex relationships among baseline features, trajectories of decline, drug mechanisms, and clinical and biomarker characteristics across all stages of AD. The ACTION Initiative has the potential to transform clinical trial planning and outcomes, leading to substantial impact on the Implementation Milestones of the NIA and accelerating development of new therapies for patients with AD and those at risk. Mentees will power the future of AD drug development and clinical trial planning.
AR Navigation App
Augmented Reality Navigation App
Never ask for directions again! AR Navigation allows you to turn your phone into your own personal assistant guiding you through complicated buildings with absolute ease. Simply tell the app where you want to go, scan a nameplate of your current location, and off you go. Have Virtual arrows guide you to your direction and never get lost again! If pinging systems work in video games, then why not in real life!
Walk2School2Day App
Walk To School Today App
In collaboration with the Nevada Department of Transportation (NDOT) and UNLV School of Public Health, Walk2School2Day promotes a healthy lifestyle by encouraging young children and their guardians to walk to school instead of driving to school. To enable this healthier lifestyle, the application allows parents to coordinate walking groups similar to the concept of carpooling to school, except in a healthier and more environmentally friendly way, walking! The app is an example of modern social media apps with everything one would expect. Funded by NDOT
Showcase App
UNLV Office of Economic Development Showcase App
An idea can be both beautiful and innovative, but for an idea to grow into a reality it needs nurturing, love, and funding. The latter usually being the hardest. So the Office of Economic Development came up with an idea to create an app to promote student and faculty senior design projects an ideas in a dedicated application that allows entrepeneurs and other possible funding sources to view current projects and ideas and, should an idea interest them, contact the student, or faculty, to work with them. This is a clear example of a team coming up with an idea and having our team take that idea and make it into a reality. Funded by the Department of Computer Science and the UNLV Office of Economic Development
Team
Team
Our team is constantly growing. Here are some of our current or past members: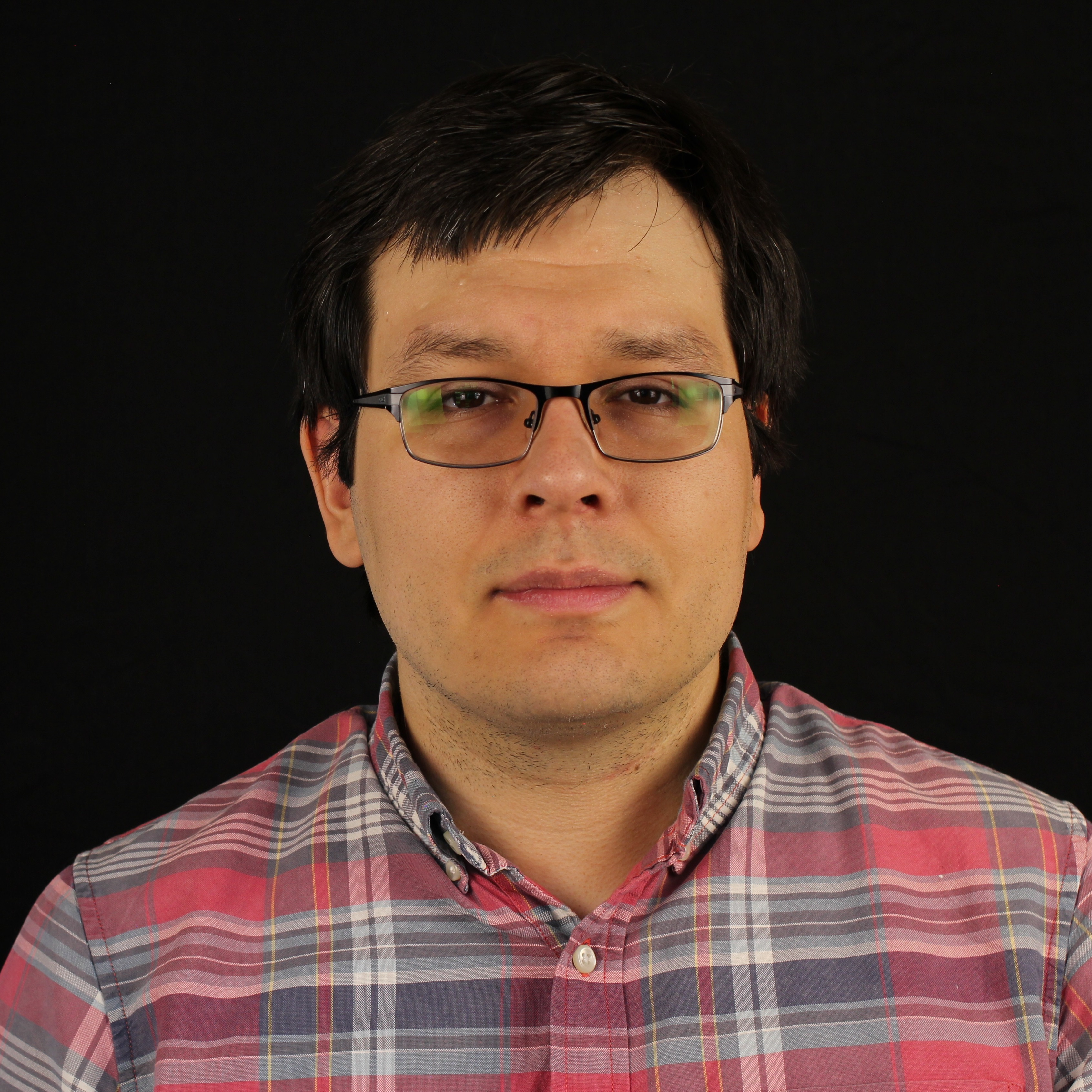 Jorge Fonseca
Chief Executive Officer
Creator and Director of the Team. Originally from Mexico City, Dr. Fonseca received his Ph.D. from the University of Nevada, Las Vegas in 2019. He is currently an Assistant Professor-in-Residence at the University of Nevada, Las Vegas' Department of Computer Science where his research includes OCR Post Processing using Machine Learning, Reproducible Research, Data Analytics, Augmented and Virtual Reality, and of course, web &amp app development. Website at Jorge-Fonseca.com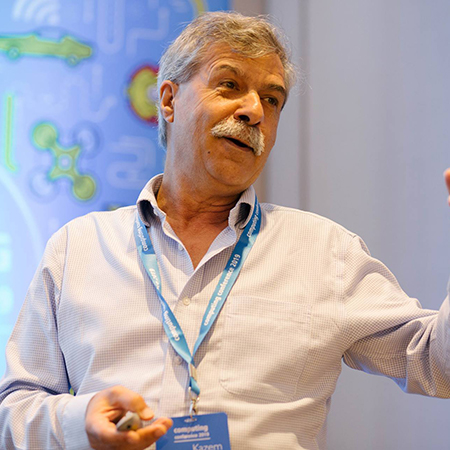 Kazem Taghva
Professor and Chair of CS
Professor and Chair of UNLV's Department of Computer Science. Dr. Taghva brings expertise in NLP and project management. His research includes Information Retrieval (IR), Machine Learning (ML), and Database Systems (DBMS). Dr. Taghva 's work in IR is focused on retrieval from noisy text (OCR). His work in ML covers Named Entity Recognition including proper nouns, addresses, and acronyms. His work in DBMS deals with dependency theory. He was supported by Department of Energy for 25 years to construct the largest government database of documents for legal discovery (Licensing Support Network). He has advised and/or co-advised over 100 theses and dissertations including V.C. Sreedhar (IBM, Yorktown), Marc-Allen Cartright (Google), and Sivakumar Ramamurthy (VP for Intel Capital).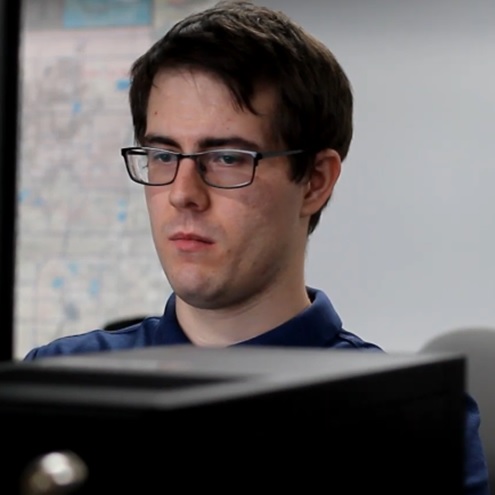 Sam Black
Graduate Student Mobile App Team Leader
Hello, my name is Sam Black and I am a PhD student in Computer Science. I have wanted to pursue research and education since I was a teenager. I was originally interested in evolutionary biology and genetics, but changed over to Computer Science after wanting to focus on something more math oriented. I'm a pretty big fan of video games, and that also influenced my decision to learn programming. I am one of the of the founding members of the team having worked in the first appplication we created as a group, Walk 2 School 2 Day. Ever since I have helped pass on my knowledge to other team members and continue to be actively involved in app development and maintenance.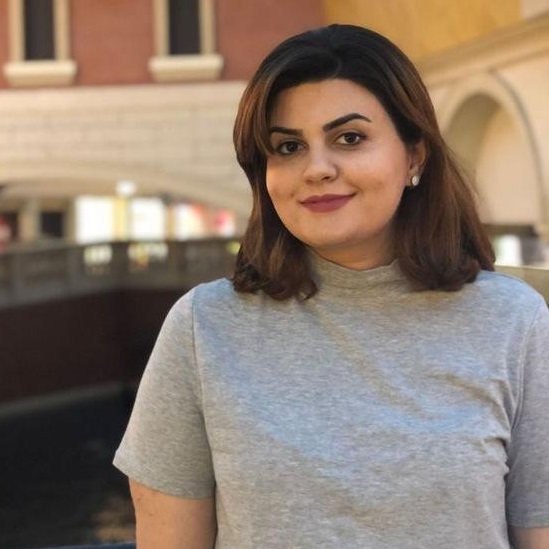 Mina Kambar
Graduate Student Web Front End Developer
Mina Kambar is a Ph.D. student at the University of Nevada, Las Vegas. She is working as a Research Assistant in the Alzheimer's Clinical Trials Innovation (ACTION) Project, where she specialized in data modeling and visualization for external clients. She Graduated from Urmia University, Iran, in 2017, and after a few years of working as a Java Developer came to the U.S. to seek her academic dreams. She is passionate about Machine Learning and Deep learning modeling techniques to solve Natural Language Processing (NLP) problems, especially in the Bioinformatic research area.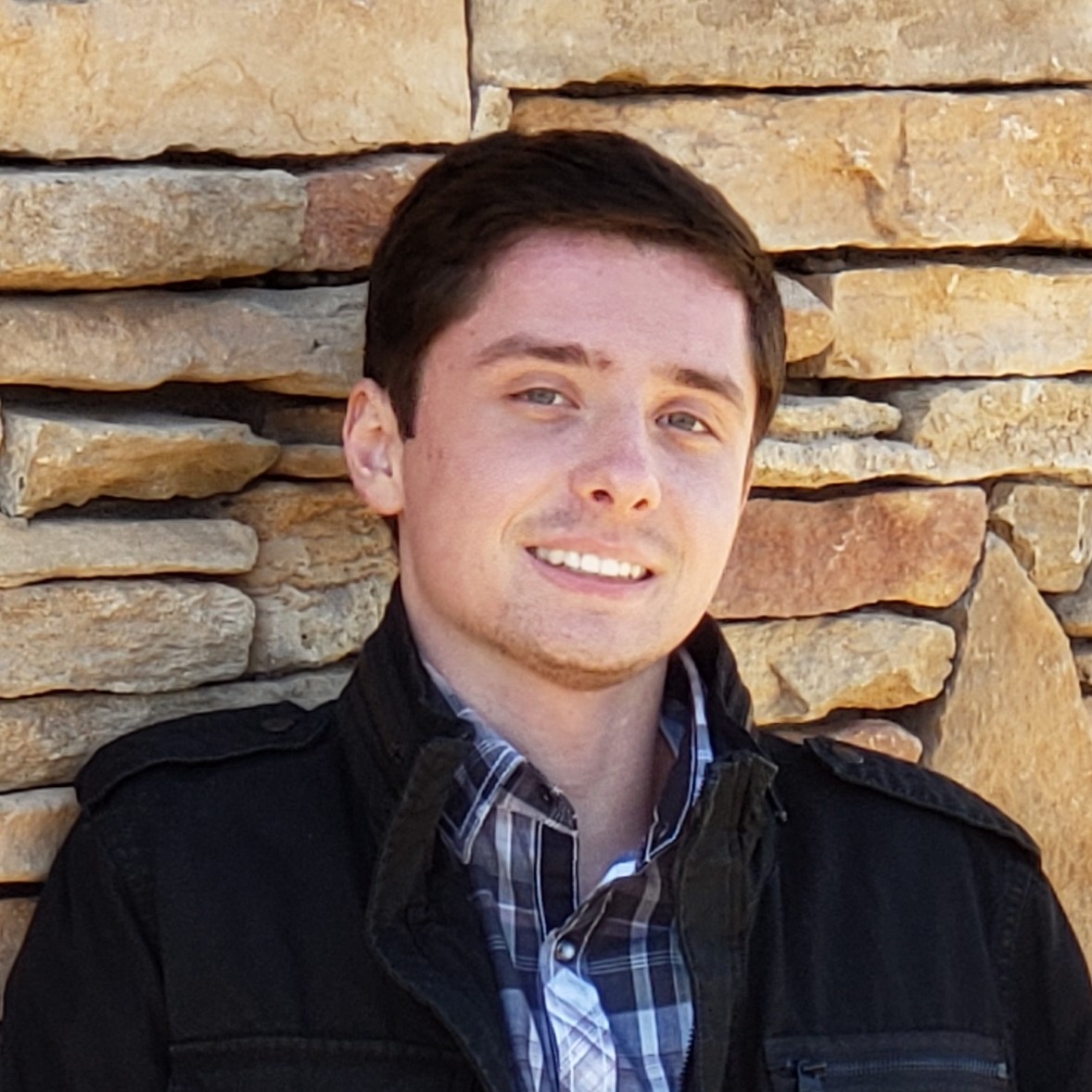 Ilya Pivavaruk
Undergraduate Student Augmented Reality / Unity Specialist
My name is Ilya Pivavaruk, and I am an undergraduate Computer Science student at UNLV. From high school I have had the passion for computer science. I started out by learning C# so I could use it for video game development. As I entered college and began taking computer science classes I gained more knowledge of the field. I developed an interest in machine learning and augmented reality. I've have programmed various prediction algorithms for data statistics, and I have explored different pathfinding algorithms for video game development. When I am not doing research or working on CS projects, I enjoy playing my guitars, hiking, and video games.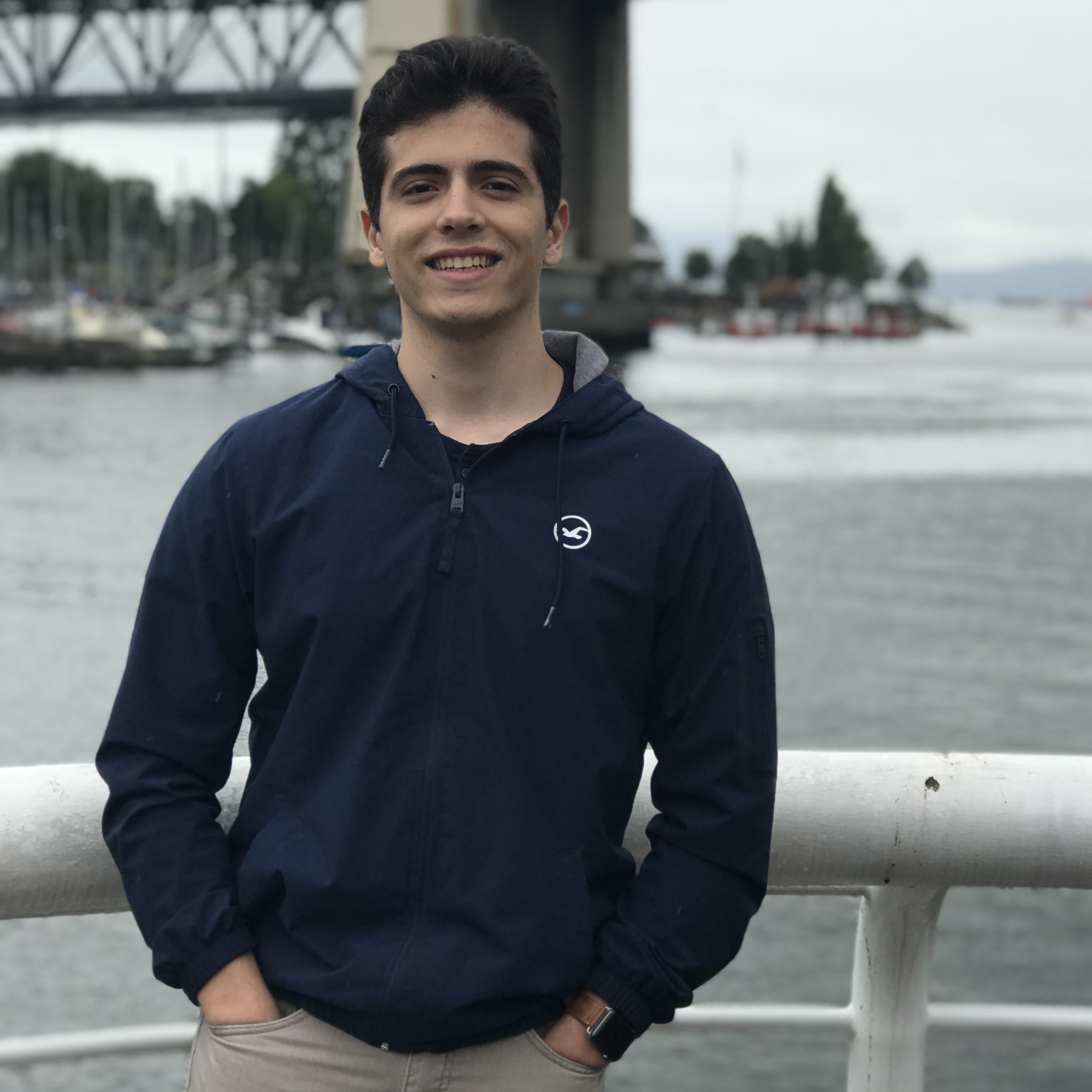 Nima Faraji
Graduate Student Web Front End Developer
Hi! My name is Nima, and I recently graduated with a Bachelor of Science in Computer Science and a minor in mathematics from the University of Las Vegas, Nevada. I am looking forward to continuing my education by attending graduate school for a master's in Computer Science with an emphasis in big data and machine learning. I became interested in computer science when I found out that I can use my problem-solving skills to make a change for the good. My hobbies include hiking, swimming, and playing video games.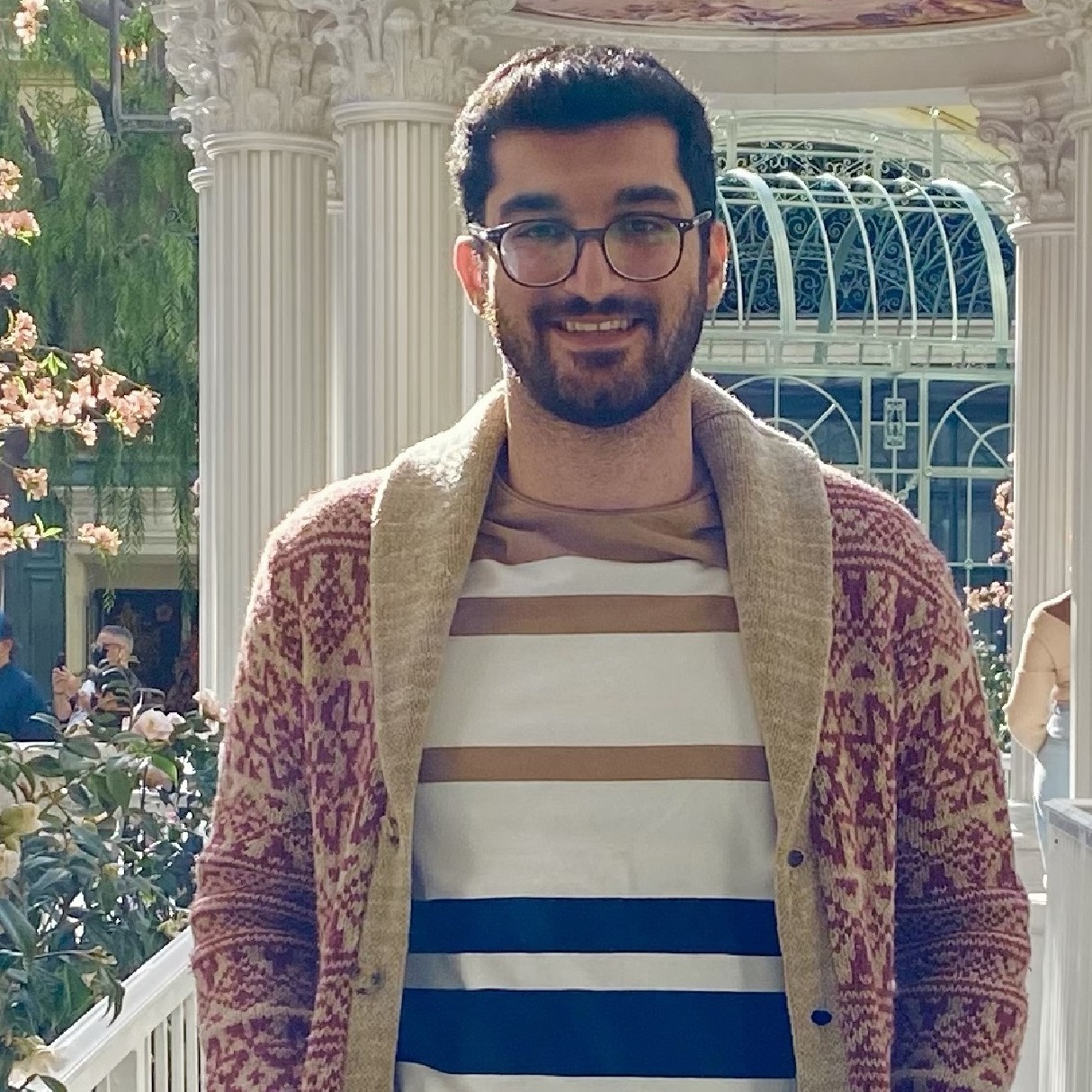 Pouyan Nahed
Graduate Student Web Back End Developer
Hi! My name is Pouyan Nahed, and I am currently a Computer Science Ph.D. student at UNLV. I have been curious about computers and technology since I was a child and I find them fascinating. I believe working in these areas helps me to satisfy my creativity and in this way, I will be able to create new things. During my undergraduate studies, I found Machine Learning interesting, so I decided to pursue my higher education in this field. My current research is in the field of Natural Language Processing and we are working on BioMedical texts. Spencer Lucci
Undergraduate Web Backend
Hello, my name is Spencer Lucci, an undergraduate Computer Science student at UNLV. Video games started me on my path towards becoming a programmer, and have led me into interests such as game development. Taking different courses related to Computer Science have broadened my interests to learn more about web development, databases, and machine learning. My hobbies are playing video games, reading, and trying out different types of foods. Jiaqi Li
Student Developer
My name is Jiaqi Li. I am taking some basic computer sciences classes to join the PhD program. I got my master degree in Financial Mathematics and worked as a financial analyst for 6 years. From the work that I did, I realized the powerful of computer knowledge which makes the work more efficient and powerful. I believe computer science will be the hottest topic around all of the fields in the future. I am interested in the big data, machine learning and web/app development. In the leisure time, I enjoy Zumba, hiking and cooking. Ivan Jasper Aquino
Undergraduate Web Frontend
My name is Ivan Jasper Aquino, and I am currently an undergraduate at UNLV pursuing a Bachelor of Science in Computer Science. Pursuing this degree was something that I did not expect myself to do. After taking the first-year computer science course offered, I realized that anything can be made by programming; this developed my interests in machine learning, software development, and algorithms. I am currently self-teaching different languages and technologies to prepare myself for the various opportunities available. In the future, I see myself learning more about the field of computer science whether it be in academia or in the professional world. In my free time, I am usually playing games or working on side projects.
Contact
Contact
Are you ready to bring your dreams and ideas into the real world?